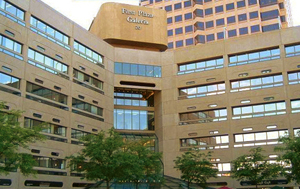 Civerolo, Gralow, & Hill, P.A., was established in Albuquerque in 1950. We are a uniquely qualified group of attorneys who combine expert legal and technical skills with proven experience. Our clients receive advice from among the best lawyers in each legal discipline. Firm members have a variety of educational backgrounds and experiences and are active in national, state, and local professional and civic associations.
Civerolo, Gralow, & Hill, P.A., provides prompt professional services to meet individual needs. We manage legal matters to our clients' advantage promptly and efficiently because we are large enough to provide the expertise to resolve any legal issue, yet focused enough to care about each client we serve. We measure our own success by the success of our clients. Whether clients require representation in federal or state courts, before administrative agencies or whether they need advice, counseling, and planning services, Civerolo, Gralow, & Hill provides professional services promptly, competently, and cost effectively.
The firm's offices are located at 5981 Jefferson N.E., Suite C in Albuquerque in the I-25/Jefferson business corridor. We look forward to a future of continued growth and continued commitment to service to our clients and to the community.